General information for residents of Hampsthwaite
Hampsthwaite Snooker & Billiards Club

We would like to take this opportunity to welcome new and old members to join our friendly club
 
Situated at the Memorial Hall in Hampsthwaite, we provide high quality playing facilities for those who wish to play socially or who would like to compete in one of our league teams - visit the club section of this web site for details.
 
Annual membership is £20.00 for adults (over 18) and £10.00 for juniors.
 
If you would like any further information, would like to have a look round and try the facilities or be interested in joining please feel free to contact Gary Collett (Club Secretary) on 07921 067410
Waste Recycling in North Yorkshire

find out more about new ways of dealing with York and North Yorkshire's waste, including proposals for a waste recycling and energy recovery facility at the existing Allerton Quarry site, next to the A1.
Click on the link to www.allerton-waste-recovery-park.co.uk/ for further details
Hunt for Veteran Trees
The North Yorkshire County Council ecology team are looking for keen members of the public to help with the hunt for veteran trees across the county.
Click on the link to www.northyorks.gov.uk/index.aspx?articleid=9437 for further details
Knabs Ridge Wind Farm Community Fund
This fund will award grants between £200 to £2500 to local charities and community groups in the parishes of Felliscliffe, Hampsthwaite, Birstwith, Norwood, Menwith with Darley, Haverah Park with Beckwithshaw and Fewston for projects that are innovative and that can demonstrate they will make a real difference to people lives.
Click on the logo or link to www.ynycf.org.uk/grants/knabs_ridge/ for further details
20's Plenty For Us
20's Plenty For Us was formed in order to campaign for the implementation of 20 mph as the default speed limit on residential roads in the UK.
Research has shown that the vast majority of the public would like 20 mph on residential roads. 2006 changes in Dept for Transport guidelines have relaxed the recommendations and in many residential areas 20 mph limits may be set without any physical measures at all.
Click on the logo or link to www.20splentyforus.org.uk/ for further details
Smart Water
During Neighbourhood Watch presentations, we were introduced to SmartWater - a simple colourless, odourless and non-toxic spray that uniquely identifies any product. SmartWater has been used in crime reduction programmes worldwide and has been proven to reduce crimes such as burglary and car-crime, by over 80% in some cases. Click on the logo or link to www.smartwater.com for further details
A pack suitable for marking up all domestic items is available for less than £45 from:
SmartWater Technology Limited
PO Box 136
Telford
Shropshire
TF3 3WY
Tel:0870 2428899
Email: enquiry@smartwater.com
Yorkshire in Bloom

See the Yorkshire in Bloom website for details of this campaign which is open to all communities in the County, from villages through to the largest cities. It aims to encourage people to work together to care for their local environment. Entrants are judged according to a set of criteria which include floral enhancement, community, cleanliness, permanent landscaping, conservation and recycling.
Litter and Dog Fouling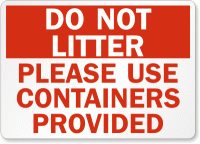 Both are offences, which can incur fines, and nationally both are receiving media publicity.
The Dog (Fouling of Land) Act 1996 covers all land to which the public have access including road verges where the speed limit does not exceed 40 mph. This is the entire village. The Dog Warden service is now aware of villagers concerns and spot fines of £50 will be issued. Court fines can reach £1000.
Dropping litter incurs spot fines of £50. Court fines can reach £2500
Please help keep our beautiful village clean, safe and friendly.
Contacts:
Dog Warden 01423 556633
Street Cleaning 01423 500600
Notices
General information for residents of Hampsthwaite