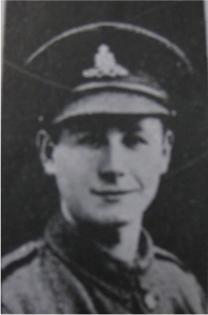 Born in Leeds, John was a joiner with J.Bowers in Hampsthwaite before enlisting in Harrogate as a Driver in the Royal Horse Artillery. He had a service number of 39733. He also served with B Battery of the 107th Brigade Royal Field Artillery.
He was killed in action on the 4th April 1918 and was buried at IV. A. 17. Longueau British Cemetery, France.
He was awarded the Star, British War and Victory Medals.